Guru Datt
Date of creation : N / A
Size of picture : 22" x 17"
Medium : Pencil on paper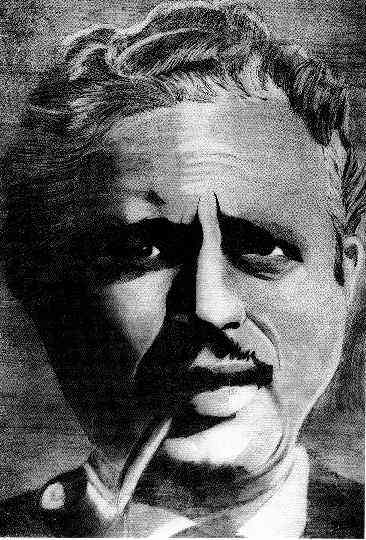 Guru Datt produced, directed and acted in some of the masterpieces the Indian cinema has ever produced. His movies almost always were tragic stories of an artist betrayed by the cruel world. And unfortunately his personal life was no different. His highly sensitive nature brought his downfall.
His last movie, Kagaj Ke Phool (Paper Flowers) was a story of his own life. He had put everything in the movie. Unfortunately, the film bombed. He could not sustain the grief and committed suicide. A great artist met with a sad end.