Have a nice day!
Date of creation : Feb-99
Size of picture : 15" x 13"
Medium : Oil colors on oil paper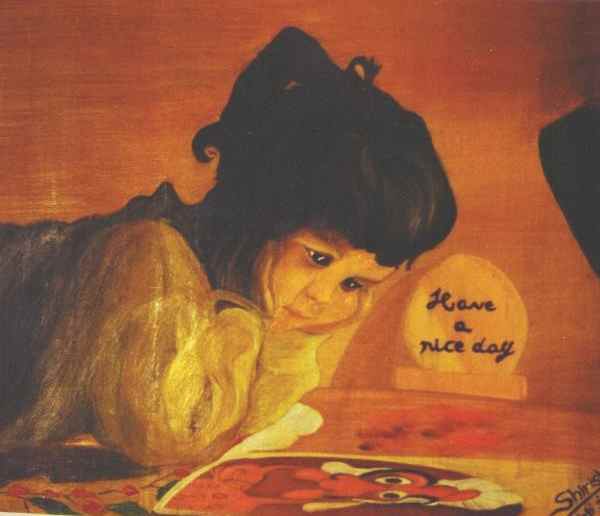 I saw this photo on a calendar and immediately set out to paint it. The light and shadow effects in this picture were a special challenge. I have painted this entire picture in the shades of yellow, red and brown.