Nana Patekar
Date of creation : 27-Dec-97
Size of picture : 13" x 13"
Medium : Pencil on paper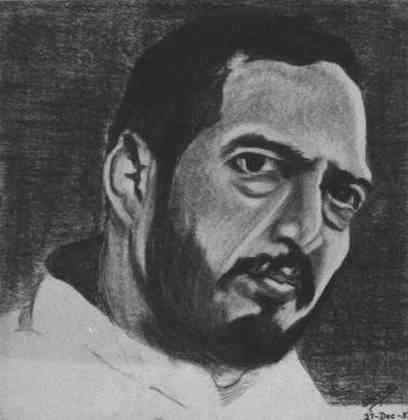 Nobody expected Nana Patekar, a Maharashtrian actor with the looks of a common man, to make it big in the Hindi cinema in the leading roles. But he did it. With his background of Marathi drama, he was soon a rage in the Bollywood with his depiction of Anna, the underworld don in the movie "Parinda". Since then Nana has done many lead and character roles in the Hindi cinema, ranging from villains, heroes and psychopaths. But the role that deserves special mention is that of the Commando trainer, Major Chauhan, in the film "Prahaar" (The Strike). For that role, Nana and the supporting actors had undergone the real commando training course from the Indian army. Now that's what is called commitment!