Rabindranath Tagore
Date of creation : 12 / 13-Aug-94
Size of picture : 20" x 12"
Medium : Pencil on paper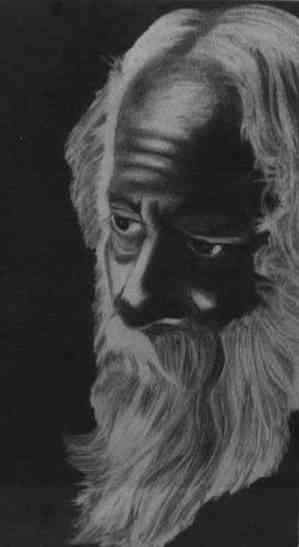 Rabindranath Tagore is one of the best known name in the Indian history and literature. He was an author, painter, poet and philosopher all mounded into one. He was the first Indian to win a Nobel prize for the literature. He was awarded the Lordship by the British in the beginning of 20th century. Later he gave it back in protest against the Jaliyanawala Baug massacre of 1919 of hundreds of innocent Indians by the British.
Rabindranath Tagore founded Shantiniketan, and open air university, where students are educated in tune with the nature. It's still one of the unique places in the world.