Raj Kapoor
Date of creation : 24-Jun-94
Size of picture : 12" x 7"
Medium : Pencil on paper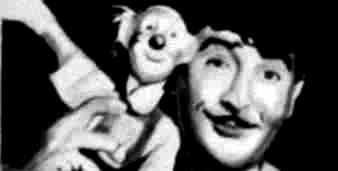 Termed as the Greatest Showman of Bollywood, Raj Kapoor has set his mark in the Hindi cinema as a producer, director and actor. His movies dealt mostly with romanticism and socialism. This is a still from his dream project, Mera Naam Joker. He was very impressed by the Trump played by Charlie Chaplin. Raj Kapoor surpassed every other member of his family in terms of fame.