Raj Kumar
Date of creation : 18-Nov-94
Size of picture : 22" x 15"
Medium : Pencil on paper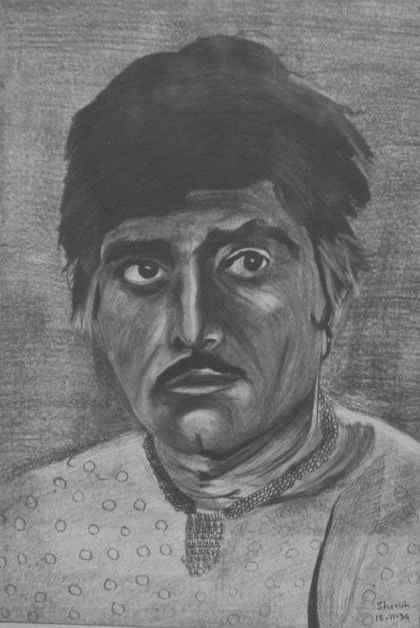 Raj Kumar was as famous for his no-nonsense, don't care attitude off the screen as he was for his dialogue delivery and appearance on the screen. His style of dialogue delivery and his voice were and are unique for an actor. His roles in the films like "Waqt" (Time), "Pakiza", and in the latest movie "Tiranga" (Tri Color) were a rage. He remained an actor till his very last breath.