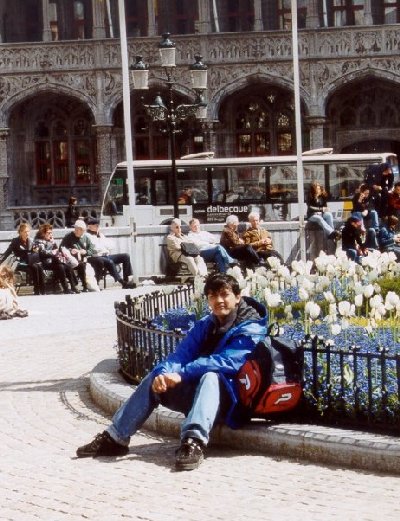 Hi all,
I am Shirish. But my friends lovingly call me DEVIL. I am a software engineer by profession and an artist by heart. I am living in the Pune city of India. I am 30 years of age and 5'4" in height, weighing about 65 KGs, (Few kilos here and there, of course ;-) )
I love freaking out with friends, reading Sci fies and spies stories and playing video games on my PC, and XBox. But art is my passion. I spend hours and hours of my week ends (and week days) sketching and painting.
Keep watching this space, guys and gals. U are going to enjoy it like anything.
That's enough I have said about myself. Keep visiting.
Happy surfing,
Shirish